Our next London Central event
Thursday 19th October
Grand Connaught Rooms - West End 12.00 - 14.00- London - West End
Seminar
Time - 10.00 am Registration and Refreshments for a 10.30 am Start
Presenter - Matthew Holman - Principal at EMW
Topic - Tidal Wave On The Horizon: The New General Data Protection Regulation
This month's seminar is being presented by Matthew Holman, a Principal at EMW and the Head of EMW's technology and privacy law team.

The world of data protection is about to change significantly and the new law (called the General Data Protection Regulation or "GDPR") will be coming into force from May 2018. All businesses, regardless of size, sector and turnover, will need to comply with this new law. The penalties for failure to comply with the GDPR are significantly higher than ever before. The maximum fine is 20m Euros or 4% of worldwide turnover, whichever is the higher. The new law introduces brand new concepts which are:

- The need to report data security breaches within 72 hours;
- Appoint a data protection officer;
- Update consent wording and cease using opt-outs (where the business relies on these);
- Keep internal records which relate to the processing of personal data;
- The duty to erase personal data when asked to do so (aka the right to be forgotten);
- Have specific contract terms in place with service providers where they deal with your companyâs personal data;
- Respond to subject access requests within a new shorter time frame.

Matthew acts for many UK PLC's and global brands as well as national and regional technology businesses. He is one of only 20 lawyers in the UK to have gained SCL Accredited IT Lawyer status. He is recognised as one of the UK's leading GDPR specialists. He is an experienced public speaker and his seminars are highly sought after. He is frequently involved in high profile media work for the GDPR and has provided opinions and views for many industry media outlets as well as mainstream media, including BBC News and The Times.

You will come away from Matthew' s presentation having gained a greater understanding as to the key changes in the GDPR; you will be equipped to plan for your business' internal compliance before the May 2018 deadline and you will have experienced a light hearted and engaging presentation, with the chance for you to ask lots of questions of a leading expert in the field.

Please use the link below to book for both the seminar and your lunch.

Cost
Members - £56.00 - Book Here
Non Members - £59.95 - Book Here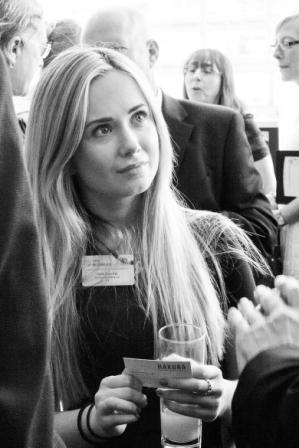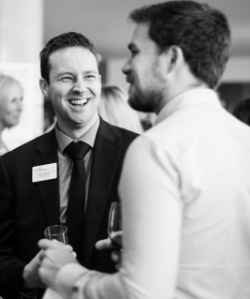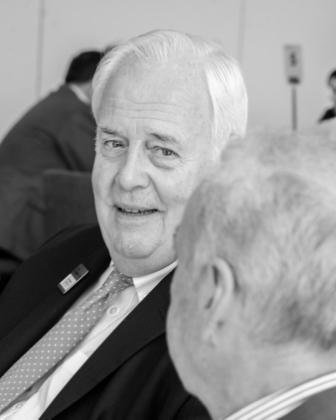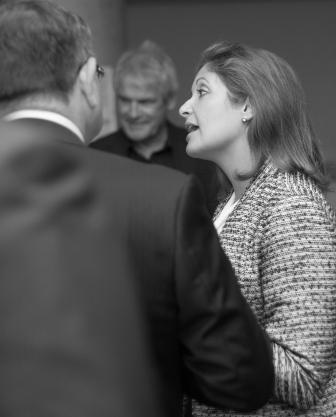 Photographs by Shoot Me Studios
Come and join us at
OUR NEXT EVENT
Thursday 19th October
Grand Connaught Rooms - West End 12.00 - 14.00
What members and guests say
"If you've been going to networking events as long as I have you will have done them all. Ones where it's just you and a woman who does aromatherapy for cats and that one where half an hour in you start to wonder if you've accidentally joined some sort of cult. You know the one where people are deliberately breaking their own toilets just so they have got a referral to give to the plumber. Anyway 10 years ago we went to our first Business Network and we haven't bothered with anything else since. Above all its enjoyable and you meet great people. Out of that business relationships and even friendships grow. The culture is very much' how can I help' rather than 'what's in it for me'. So all the right ingredients are in place for you to grow your network of contacts and grow your business. And it works."
Ted Flanagan
Gosschalks Solicitors
"Thank you for yet another well organised and energising event."
Nishi Singh
Carlton Training and Consulting Ltd