Member offers
"10% off on all our services for Business Network members. Please contact me via 07875 629 457"
Agnieszka Szrubkowska, Web Behaviour Specialists Ltd
"Discounted holidays to TBN members. Please contact me for details on 07920 178 957"
Sue Carne, Strictly Travel Ltd (Not Just Travel)
"Complimentary 2 hour consultation for any Business Network Member to assess your data assets and data management systems. Call me on 07789 214 981 to arrange. Ddaas are also offering members a free review of their data strategy in relation to GDPR."
Paul Smullen, Ddaas.com
"A full GDPR Toolkit for moving towards compliance, consisting of nearly 60, word documents, covering the policies and procedures required in a Privacy Framework. Normal price is Â499 plus VAT, for Business Network Members only,Â400 plus VAT. Limited to one GDPR Toolkit per member and membership will be confirmed via the Business Network Host. Purchase order to be received prior to delivery via email. Please contact me on 01469 533907 "
Gary Payne, The Gill Payne Partnership Limited
"As a member of The Business Network you are entitled to a Valuable Tender Readiness Check at half the normal price - Â225+vat instead of Â450+vat.It could be worth thousands to you! Call me on 01392 247 997 to discuss.A fellow Business Network Member said it was the best business strategy meeting he'd ever had!"
Ian Smith, Winning Tenders Ltd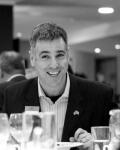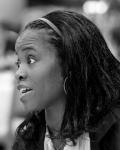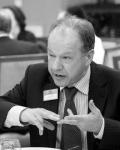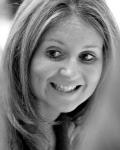 Come and join us at
OUR NEXT EVENT
Thursday 17th May
Grand Connaught Rooms - West End 12.00 - 14.00
What members and guests say
"What is clearly apparent about The Business Network is that, unlike so many other networking groups and events that I have attended, you take an active role in connecting your members where you see there is an opportunity.Typically these networking events are organised, payments are collected from the delegates and the delegates are then left to get on with the networking themselves. Not with The Business Network! This is clearly a differentiator and I'm both surprised and delighted by the level of attention you give to your members, in particular to identifying those potential relationships that could benefit members and making the connections for us where we haven't already had the chance to connect."
Luke Rebbettes
BCMS Corporate
"Thanks for another great event - the group now appear to have gelled well and the atmosphere and professionalism reflects this, you and your teams efforts truly are first class - always!"
Billy James
Mercedes Benz Retail Group UK Ltd