Member offers
"We have a fantastic Partner Goes Free offer from 9th Jan. This means, for 2 co-habiting people of the same age, half price medical cover for the first year. The rule is the second eldest person on the policy pays no premium in the first year; thereâs a 10% discount in the second year too. Please contact me on 07535 800 939."
Graham Roberts, Sequent Healthcare Ltd
"Members recieve a 20% discount on Nutrition Coaching plus a first free consultation by Skype Call me on 07772 184 168 to arrange."
Carola Becker, Life Is Good Nutrition
"As a member of The Business Network you are entitled to a Valuable Tender Readiness Check at half the normal price - Â225+vat instead of Â450+vat.Call me on 01392 247 997 to discuss."
Ian Smith, Winning Tenders Ltd
"10% off on all our services for Business Network members. Please contact me via 07875 629 457"
Agnieszka Szrubkowska, Web Behaviour Specialists Ltd
"TwentyOne Leadership is offering a Â300 discount on Ben's 9 month, one-to-one Leadership Mentoring and Performance Coaching programme for Business Network members. In addition, he is offering the same discount to friends and colleagues of the network along with a Â300 referral fee for members. Please contact me on 07980 802373 for further information. He only has 3 spaces for 2018 so contact Ben for further details "
Ben Morton, TwentyOne Leadership
"Below are links to register yourself or a member of staff with responsibility for GDPR Compliance and Data Privacy on. If a Business Network member would like to register, I am offering a 15% discount which can also be applied to the limited number of Early-Bird tickets making those ones even lower. To get the extra discount, members should use the discount code: BNMembersGDPR against any of the following ticket/delegate place prices when you register. The discount code can be applied to multiple tickets/delegate place. The GDPR ticket/delegate place prices are:â GDPR Essentials 1-Day, Standard Delegate Place:Â195 + VAT âGDPR Essentials 1-Day, Early-Bird Delegate Place:Â165 + VAT o(Limited number of Early-Bird Tickets â BN Discount Voucher can be used with these) Links to Ticket/Delegate Place Registration: GDPR Essentials 1-Day courses:âMonday 26th February - Lincoln, Boole Technology Centre, Beevor Street ohttps://www.eventbrite.co.uk/e/gdpr-essentials-1-day-course-registration-41874981196 âThursday 1st March - Hull, Gosschalks Solicitors, Queens Gardens, Dock Street o https://www.eventbrite.co.uk/e/gdpr-essentials-1-day-course-hull-the-east-riding-of-yorkshire-registration-42473914622 Please contact me on 01469 533907 "
Gary Payne, The Gill Payne Partnership Limited
"ABLE are offering Taster meetings on 1st March in London, 6th March in London & 7th March in Kingston. A 10% discount is available on the event fee for The Business Network members."
Peter Lynagh, Academy for Business Leaders and Entrepreneurs Ltd
"Complimentary 2 hour consultation for any Business Network Member to assess your data assets and data management systems. Call me on 07789 214 981 to arrange."
Paul Smullen, Ddaas.com
"Discounted holidays to TBN members. Please contact me for details on 07920 178 957"
Sue Carne, Strictly Travel Ltd (Not Just Travel)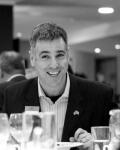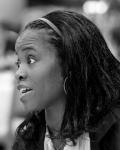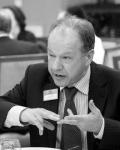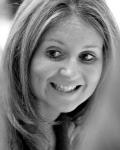 Come and join us at
OUR NEXT EVENT
Thursday 15th March
Grand Connaught Rooms - West End 12.00 - 14.00
What members and guests say
"Thanks for another great event - the group now appear to have gelled well and the atmosphere and professionalism reflects this, you and your teams efforts truly are first class - always!"
Billy James
Mercedes Benz Retail Group UK Ltd
"Of all the networking events I have been too yours is the best I have attended in terms of format and with the right level of introductions. I tend to cull my attendance at these events but the way you arranged the tables is great and so I will definitely attend regularly.We are planning some exiting changes to the business this year and Luke was able to pass me onto a contact that can likely assist us.It is obvious both you and Russell work very hard to make it such a success."
Stephen Cobham
Stack Group