Member offers
"TwentyOne Leadership is offering a Â1,000 discount on Ben's 8-12 month, one-to-one Leadership Mentoring and Performance Coaching programme for Business Network members. In addition, he is offering the same discount to friends and colleagues of the network along with a Â150 referral fee for members. Please contact me on 07980 802373 for further information."
Ben Morton, TwentyOne Leadership
"Quote the discount code BN/17 to receive a 10% discount on all hire charges and delivery options. We supply AV to many different businesses in and around London and can offer advice and help over the phone as well as offering a set up service as part of the hire. Please call me on 020 3137 2073."
John Reynolds , AV2 Hire.com
"Complimentary 2 hour consultation for any Business Network Member to assess your data assets and data management systems. Call me on 07789 214 981 to arrange."
Paul Smullen, Ddaas.com
"FlexiComms currently looking at a complimentary telecoms audit for all members. We just need two recent phone bills to run our free audit to see if we can save money on your business line calls and rental agreements. Why not let us help you save money. Call me on 0844 993 4200 to arrange."
Amanda Batham, Flexicomms
"We have just showcased our new Precision Health to the insurance industry mediator to great acclaim. Precision Health is aimed at companies with 50 or more employees on cover. I will offer a free consultation for any organisations who thinks this might be appropriate for them. This is a fantastic time to benefit from WPA's award winning service. Please contact me on 07535 800 939."
Graham Roberts, Sequent Healthcare Ltd
"Those Business Network members needing finance: we offer a free consultation and a 25% discount on any fees charged.For any members referring clients that proceed: an introductory fee of 25% of all fees earned on any introductions that proceed to completion.Please contact me on 01773 520 608."
Richard Norton, R&E Finance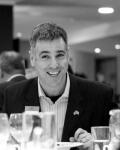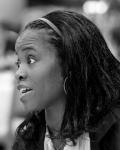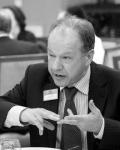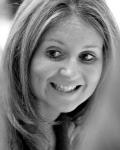 Come and join us at
OUR NEXT EVENT
Thursday 7th December
Grand Connaught Rooms - West End 12.00 - 14.00
What members and guests say
"Helen is a truly warm and genuine business connector. That is a real skill in today's increasingly impersonal business climate.Helen's community and network within The Business Network is remarkable. She excels in attracting a calibre of people that are not only excellent at what they do but also interested in working together to really help each other in a way that is not often seen.Collaboration is the new economy and Helen and her company embrace & leverage that fully."
Shilpa Panchmatia
ZiiRii Digital
"What is clearly apparent about The Business Network is that, unlike so many other networking groups and events that I have attended, you take an active role in connecting your members where you see there is an opportunity.Typically these networking events are organised, payments are collected from the delegates and the delegates are then left to get on with the networking themselves. Not with The Business Network! This is clearly a differentiator and I'm both surprised and delighted by the level of attention you give to your members, in particular to identifying those potential relationships that could benefit members and making the connections for us where we haven't already had the chance to connect."
Luke Rebbettes
BCMS Corporate